On Empathy: The Mirror Neuron System and Art Education
Carol S. Jeffers
California State University, Los Angeles, USA
Citation: Jeffers, C. S. (2009). On empathy: The mirror neuron system and art education. International Journal of Education & the Arts, 10(15). Retrieved [date] from http://www.ijea.org/v10n15/.
Abstract
This paper re/considers empathy and its implications for learning in the art classroom, particularly in light of relevant neuroscientific investigations of the mirror neuron system recently discovered in the human brain. These investigations reinterpret the meaning of perception, resonance, and connection, and point to the fundamental importance of the resonant body in understanding the world of objects (including objects of art and material culture), and the world of others (including an intersubjectivity of interdependence). Presenting research results and classroom experiences, this paper ultimately advocates a move toward an art education of empathy that integrates caring, cognitive growth, and sociocultural awareness. This art education would strive to promote a connectedness in the classroom community--an authentic and resonant kind of harmony--between self, object, and other, through which the worlds of objects and others are experienced and made meaningful.

Visual Abstract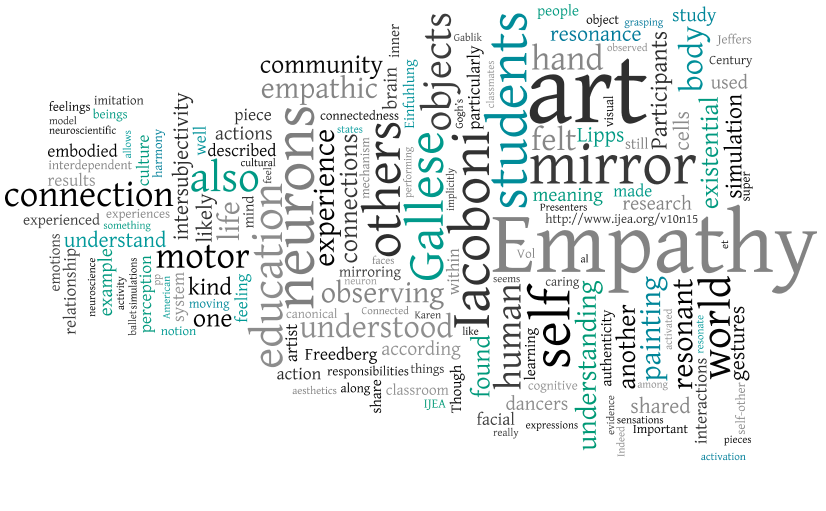 This article is available in PDF format.