No Pain, No Gain? Motivation and Self-Regulation in Music Learning
Christope de Bézenac
Leeds College of Music, United Kingdom

Rachel Swindells
Independent Scholar, United Kingdom
Citation: de Bézenac, C. & Swindells, R. (2009). No pain, no gain? Motivation and self-regulation in music learning. International Journal of Education & the Arts, 10(16). Retrieved [date] from http://www.ijea.org/v10n16/.
Abstract
This paper explores the issue of motivation in music learning in higher education by contextualising data collected as part of the Investigating-Musical-Performance research project (Welch, et al., 2006-2008). The discussion begins with findings which suggest that popular, jazz and folk musicians experience more pleasure in musical activities than their classical counterparts. Also significant are results indicating that the latter are more influenced by parents and teachers, with the former primarily motivated by intrinsic factors. In examining these findings, three interrelated themes are considered: the quality of musicians' motivation, genre-specific learning practices, and the competencies demanded by particular music systems. Critiquing the socio-cultural assumptions inherent in Western music pedagogy, and the role of external regulation in formal education systems, a case is made for the importance of autonomy. Questions are raised about the purpose of music education and consequences of formalising musics traditionally learnt through direct engagement with communities of practice.

Visual Abstract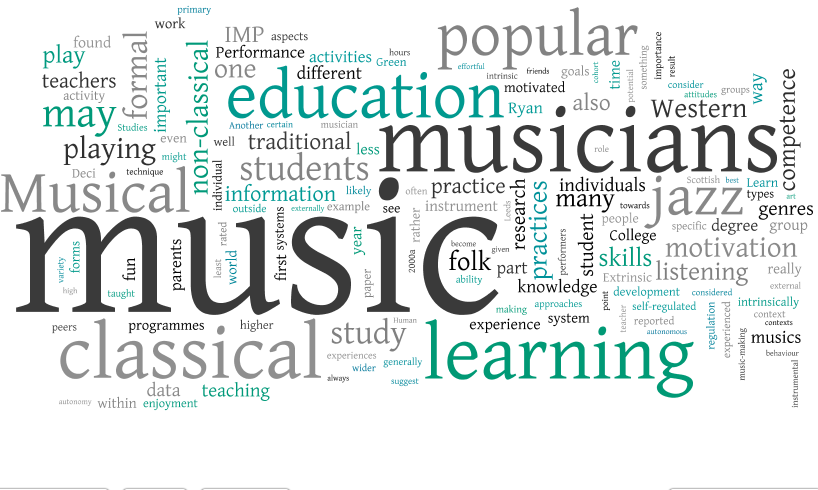 This article is available in PDF format.