Fostering Wakefulness:
Narrative as a Curricular Tool in Teacher Education
Deborah V. Blair
Oakland University, U.S.A.
Citation: Blair, D. V. (2009). Fostering wakefulness: Narrative as a curricular tool in teacher education. International Journal of Education & the Arts, 10(19). Retrieved [date] from http://www.ijea.org/v10n19/.
Abstract
In a music education graduate class addressing teaching and learning strategies for learners with special needs, teachers were invited to consider the experience of the children in their music classrooms. Using narrative to enter into the learner's experience of school, teachers confronted their own perspectives and reconsidered those of their students. In this article, I seek to connect notions of wakefulness and empathy as I, too, make meaning of the story of one teacher and her encounter with Tyler, a learner with special needs in her classroom.

Visual Abstract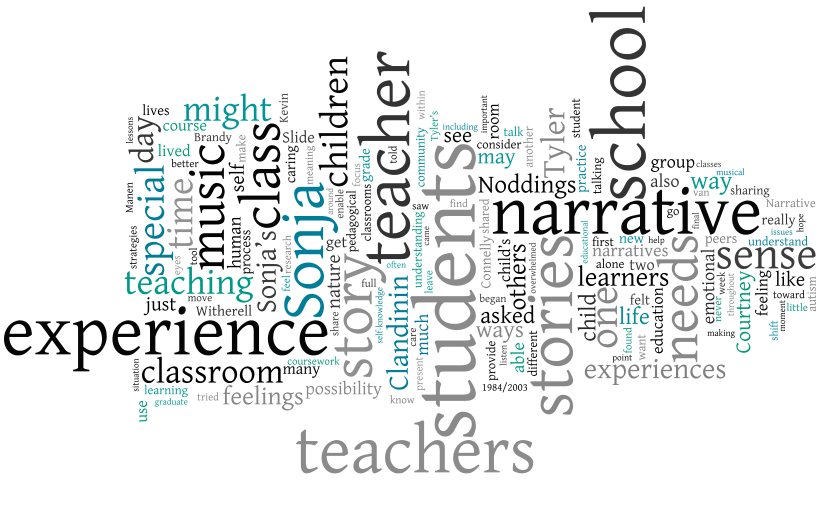 This article is available two formats:
Adobe Acrobat PDF file with embedded audio - 13 Mb
The above file requires Adobe Reader 9 or higher to view embedded media.
PDF file with links to online audio - 424 Kb
The above file can be viewed in any PDF viewer.