Teaching Beginning Dance Classes in Higher Education:
Learning to Teach from an Expert Dance Educator
JeongAe You
Korea Institute of Curriculum and Evaluation, Korea
Citation: You, J. (2009). Teaching beginning dance classes in higher education: Learning to teach from an expert dance educator. International Journal of Education & the Arts, 10(23). Retrieved [date] from http://www.ijea.org/v10n23/.
Abstract
This qualitative case study examines the exemplary teaching approaches of an expert Korean dance educator who has been teaching beginning dance classes in higher education. The expert dance educator, possesses 28 years of teaching experience in higher education, is the recipient of a national award, is actively involved in professional activities, and facilitates outstanding student achievements. Data were collected using a variety of sources: interviews with the dance teacher and college students, class observations, videotaped lessons, stimulated recall techniques, and document analyses. Data analysis followed the conventions indicated by Glaser & Strauss (1967) and Glaser (1998). Four teaching characteristics of the expert dance educator were, through these means, discovered and emphasized: (1) reflecting and expressing students' lives through dance movements, (2) teaching beyond dance technique, (3) employing diverse teaching techniques in order to achieve diverse learning experiences, and (4) designing and implementing dance festivals and similar occasions for evaluating students' learning.

Visual Abstract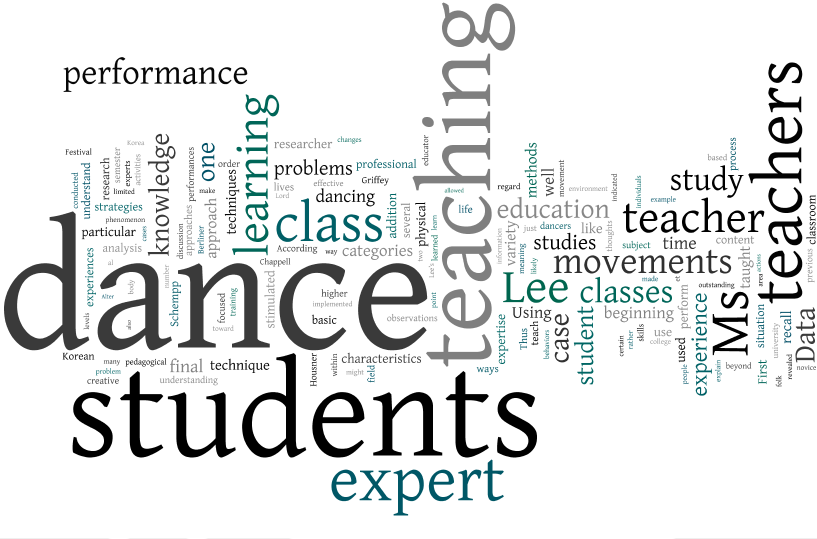 This article is available in PDF format.