Traversing Theory and Transgressing Academic Discourses
Arts-based Research in Teacher Education
Mary Dixon
Deakin University, Australia

Kim Senior
RMIT University, Australia
Citation: Dixon, M., & Senior, K. (2009). Traversing theory and transgressing academic discourses: Arts-based research in teacher education. International Journal of Education & the Arts, 10(24). Retrieved [date] from http://www.ijea.org/v10n24/.
Abstract
Pre-service teacher education is marked by linear and sequential programming which offers a plethora of strategies and methods (Cochran-Smith & Zeichner, 2005; Darling Hammond & Bransford, 2005; Grant & Zeichner, 1997). This paper emerges from a three year study within a core education subject in preservice teacher education in Australia. This 'practitioner' research (Zeichner, 1999) engaged the problematics of authentic and meaningful learner-centred teaching and learning through an arts-based curriculum. Over the period of the study, two hundred and eighty pre-service teachers participated in a 'dialogical performance'(Conquergood, 2003) of pedagogy about curriculum and assessment through the construction of art about curriculum and assessment. The possibilities of an arts-based pedagogy in pre-service education were affirmed by the research. An enacted epistemological move by the teachereducators led to similar shifts by the students. This opened a space for the reappearance of learner through engagements with identities, positionings and agency. This was an act of 'putting theory to work' (Lather, 2006, 2007) and invoked transgressive practices of academic discourses.

Visual Abstract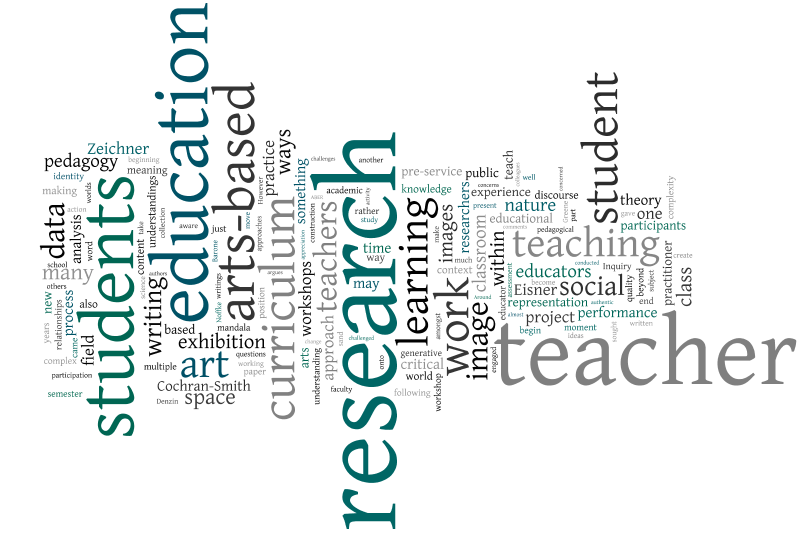 This article is available in PDF format.