Creative Arts Teaching and Practice:
Critical Reflections of Primary School Teachers in Australia
Frances Alter
Terrence Hays
Rebecca O'Hara

University of New England
Armidale, NSW, Australia
Citation: Alter, F., Hays, T., & O'Hara, R. (2009). Creative arts teaching and practice: Critical reflections of primary school teachers in Australia. International Journal of Education & the Arts, 10(9). Retrieved [date] from http://www.ijea.org/v10n9/.
Abstract
This paper details aspects of a research project that explored nineteen Australian primary (elementary) schoolteachers' perspectives of Creative Arts education. The study investigated the participants' personal Arts experiences and training, as well as their views of Arts pedagogy. In depth interviews with the participants highlighted the important influence that participants' own interactions with the various Arts disciplines had upon their role as facilitators of Creative Arts education. The findings of this study also identify multiple ways of approaching and facilitating teaching and learning activities. The research not only revealed insights into the educational value each of the teachers ascribed to individual Arts disciplines, but also the level of confidence and preparedness they felt to teach these disciplines. The generalist primary teachers participating in this research study identified a number of issues that they believed compromised their ability to teach the Creative Arts effectively.

Visual Abstract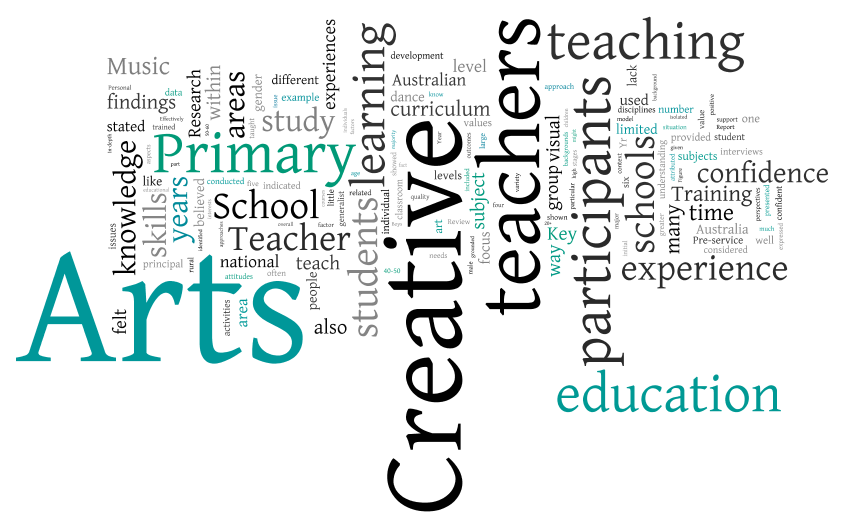 This article is available in PDF format.