Perspectives in Time: Using the Arts to Teach Proust and His World
Janet Moser
Brooklyn College, City University of New York, U.S.A.
Citation: Moser, J. (2009). Perspectives in time: Using the arts to teach Proust and his world. International Journal of Education & the Arts, 10(Portrayal 1). Retrieved [date] from http://www.ijea.org/v10p1/.
Abstract
Arts resources available on the Internet and DVDs provide a flexible, richly resonant, student-friendly framework for a coordinated study of the connections between the style and structure of Proust's novel and the social and cultural worlds he depicts. In Search of Lost Time, a product of an artistic revolution as well as a critical and historical contemplation of the question of how this revolution came about, looks back towards the arts of previous generations, compelling its readers to adopt a multitude of approaches in order to move forward into the Proustian world. A deeper, more intimate understanding of the world of the Search can be achieved in any classroom anywhere by integrating carefully selected electronic resources for film, architecture, painting, music, costume, decor and dance with the teaching of the written text. In particular, perspective in contemporary painting as a model for Proust's innovations in narrative plays an important role in this study.

Visual Abstract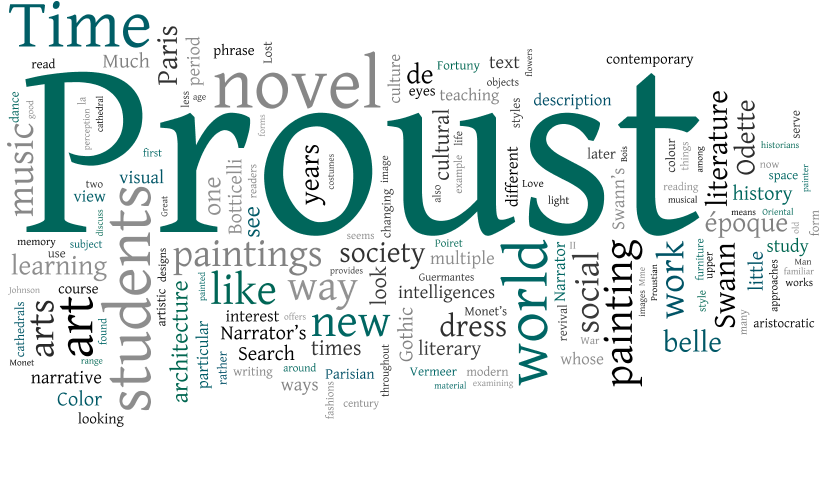 This article is available in PDF format.