Dancing with Line: Inquiry, Democracy, and Aesthetic Development as an Approach to Art Education
Karen Heid
Monica Estabrook
Chris Nostrant
The University of South Carolina
McMaster College, USA
Citation: Heid, K., Estabrook, M, & Nostrant, C. (2009). Dancing with line: Inquiry, democracy, and aesthetic development as an approach to art education. International Journal of Education & the Arts, 10(Portrayal 3). Retrieved [date] from http://www.ijea.org/v10p3/.
Abstract
This qualitative study examines an art lesson in a multiage inquiry-based charter school. The arts curriculum focused on democratic process, dialogical interaction, aesthetic and imaginative understanding, and visual culture art education. Questions considered in the research were: Within an inquiry-based setting what might an art lesson look like? How does creating a dialogical/democratic art classroom support inquiry-based learning? How does an inquiry-based art classroom support and extend creativity and imagination? How might an inquiry-based elementary art curriculum incorporate visual culture? The inquiry process gave students the latitude to practice individual creativity. Imaginative processes were engaged as students planned their own lesson, created their own problems, and expressed their answers through a performance.

Visual Abstract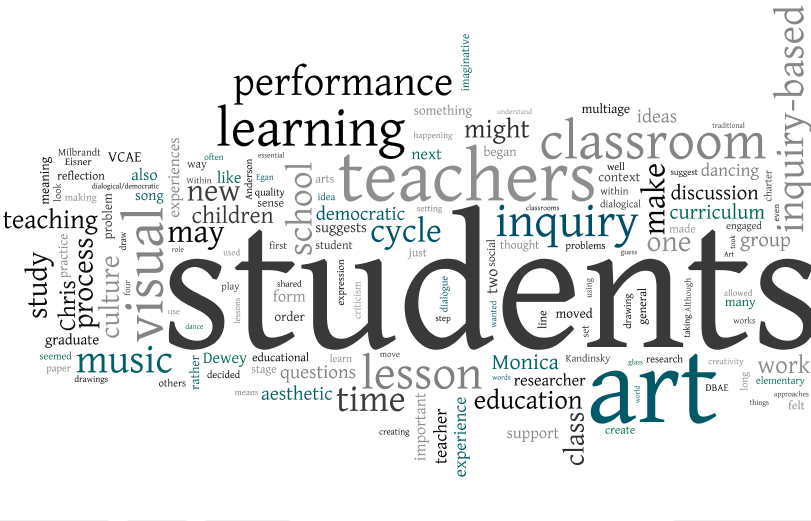 This article is available in PDF format.