Poetry of Place: A Review Essay
Carl Leggo
University of British Columbia, Canada
Book Reviewed: Hermsen, T. (2009). Poetry of place: Helping students write their worlds. Urbana, IL: National Council of Teachers of English. 217 pages. ISBN: 978-0-8141-3608-9.

Citation: Leggo, C. (2009). Poetry of place: A review essay. International Journal of Education & the Arts, 10(Review 8). Retrieved [date] from http://www.ijea.org/v10r8/.
Abstract

Our Terry Hermsen's Poetry of Place: Helping Students Write Their Worlds is a remarkable book--one of the most engaging and hopeful books about teaching poetry that I know. Hermsen offers: thoughtful discussions of practice informed by theory as well as theory informed by practice; a well-conceived and carefully conducted research project; creative lessons for enthusing lively encounters in classrooms; and, engaging poetry by both well-known writers and student writers. He offers an abundance of gifts, all in one book.
Visual Abstract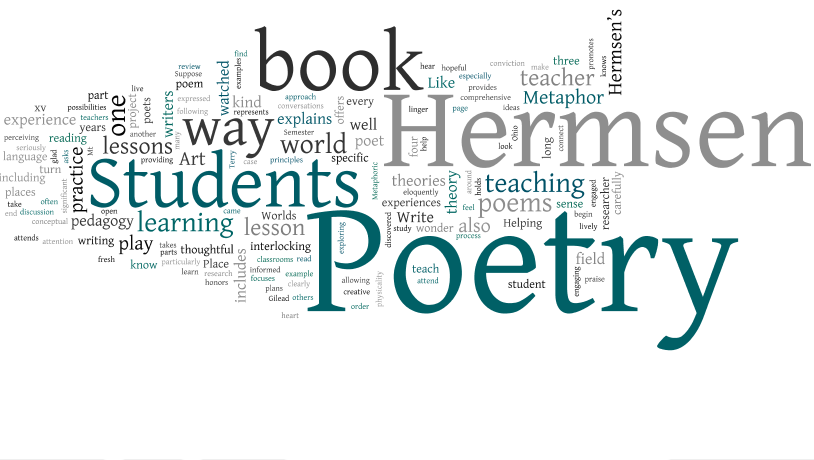 This review essay is available in PDF format.