Studio Thinking: A Review Essay
Lars Lindström
Stockholm University, Sweden
Book Reviewed: Hetland, L., Winner, E., Veenema, S. & Sheridan, K. M. (2007). Studio thinking: The real benefits of visual arts education. New York: Teachers College Press.

Citation: Lindström, L. (2009). Studio thinking: A review essay. International Journal of Education & the Arts, 10(Review 9). Retrieved [date] from http://www.ijea.org/v10r9/.
Visual Abstract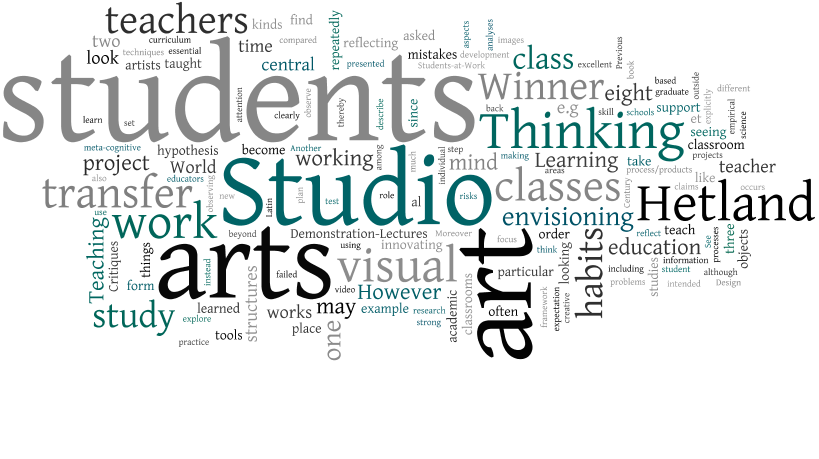 This review essay is available in PDF format.