Using Action Methods in Post-Graduate Supervision
Philip D. Carter
Auckland University of Technology, New Zealand

Citation: Carter, P. D. (2010). Using action methods in post-graduate supervision. International Journal of Education & the Arts, 11(1). Retrieved [date] from http://www.ijea.org/v11n1/.
Abstract
The use of psychodramatic action methods in academic supervision is examined through the detailed description of a session between a supervisor and a supervisee working on a PhD in the field of Information Systems. The psychodramatic emphasis on spontaneity, reciprocity, and the use of dramatic production have various advantages for post-graduate supervision, namely: the involvement of affect, action and cognition in meaning making; the generation of self-authority in the supervisee; and the building of a cooperative working relationship between supervisor and supervisee. Action methods do not need to be seen as the sole domain of the action method expert. Supervisors will be able to take up individual techniques and approaches outlined here and integrate them into their own practice.

Visual Abstract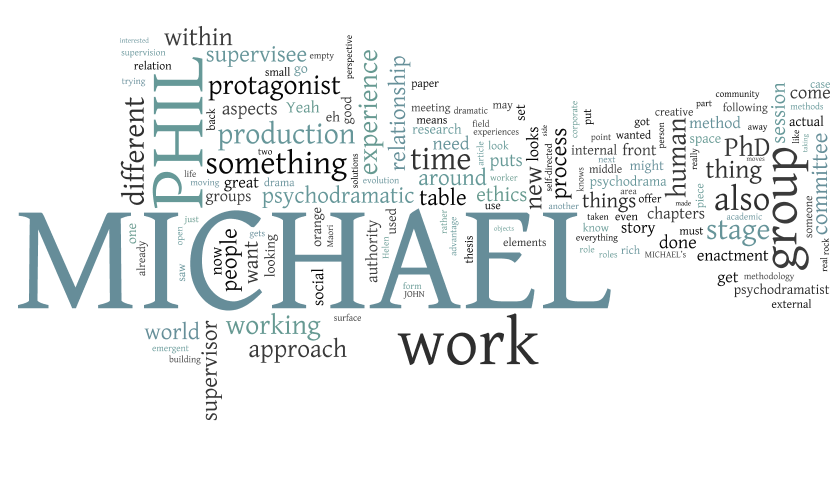 This article is available in PDF format.