Diving In: Adolescents' Experiences of Physical Work in the Context of Theatre Education
Hannu Tuisku
Theatre Academy, Finland
Citation: Tuisku, H. (2010). Diving in: Adolescents' experiences of physical work in the context of theatre education. International Journal of Education & the Arts, 11(10). Retrieved [date] from http://www.ijea.org/v11n10/.
Abstract
This study deals with adolescents' experiences and perceptions of physical actor training practice in the context of theatre education. The study took place in Kallio Upper Secondary School of Performing Arts in Helsinki, Finland, where I work as a drama teacher. As a researcher, I carried out an authorized inquiry with two groups of 16-year old students who took part in acting classes as an optional subject in their curriculum. This qualitative phenomenological research followed the basic principles of an embodied narrative inquiry, presented by Liora Bresler (2006). Regarding the developmental process the psychodynamic approach is being used along with the phenomenological. Overall the students' response was positive: they found it easier to dive in when there was an emphasis on the physical in the course work. Also the fact that the work was collective was considered helpful. Physical work seems to provide possibilities for an adolescent to take steps in personal growth. We can call these break-through experiences. However, when the work is both physical and collective it can also create unnecessary emotional distress. Therefore, special attention should be paid to dialogical encounter in pedagogical situations.

Visual Abstract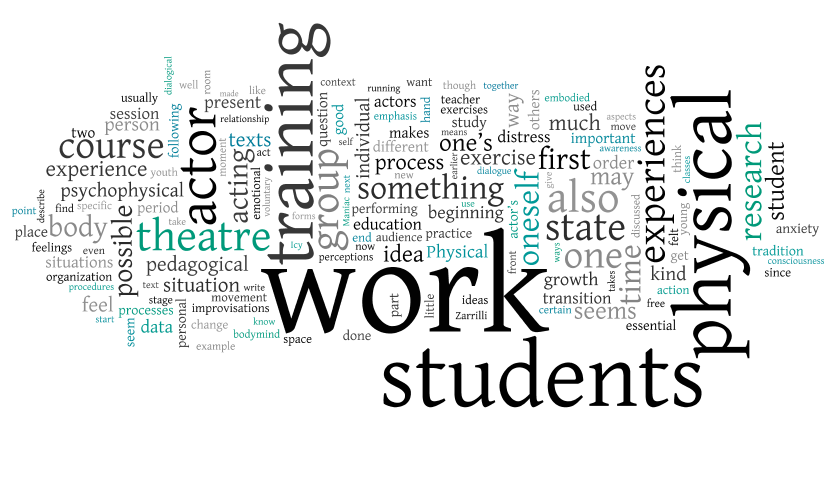 This article is available in PDF format.