Transacting in the Arts of Adolescent Novel Study: Teacher Candidates Embody Charlotte Doyle
Cynthia M. Morawski
University of Ottawa, Canada

Citation: Morawski, C. M. (2010). Transacting the arts of adolescent novel study:
Teacher candidates embody Charlotte Doyle. International Journal of Education & the Arts, 11(3). Retrieved [date] from http://www.ijea.org/v11n3/.
Abstract
To help underscore the importance of giving the arts an integral place in the literacy continuum of secondary school language arts, I immersed myself in a careful reading of twenty teacher candidates' transactions in the art of body biography for novel study for intermediate students (grades 7-10). Coming together in groups of five, the teacher candidates used life-size body outlines drawn on oversized paper, along with a myriad of found and stocked materials, such as fabric, pens, and paint, to experience and express the transformation of the main character in the young adult novel, True Confessions of Charlotte Doyle. Informed by their transactions in the body biography compositions, the teacher candidates reported that they were able to reach a more holistic portrait of Charlotte, while enriching their own instructional repertoires.

Visual Abstract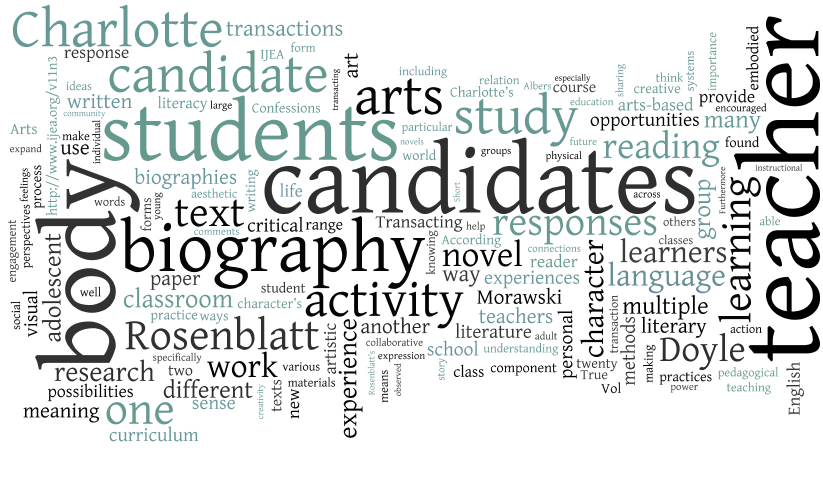 This article is available in PDF format.