2014 Volume 15
Articles and Abstracts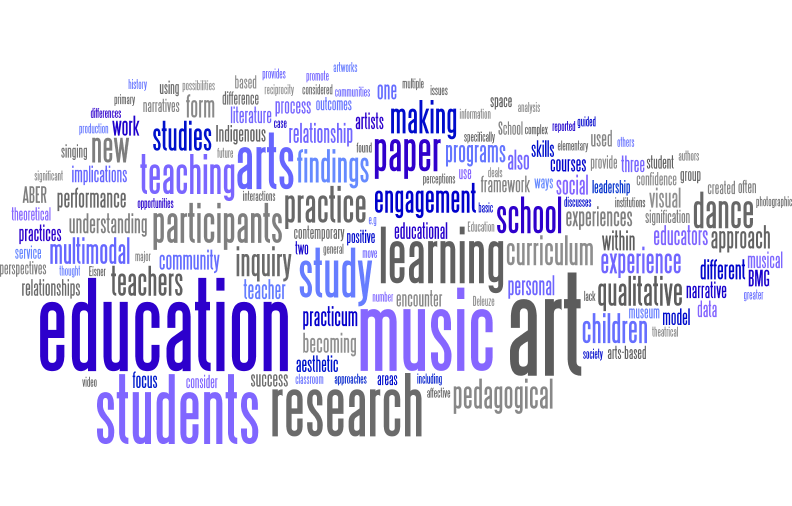 Articles
---
Special Issues
The International Journal of Education and the Arts invited Professor Eisner's former students, his colleagues and mentors, and others inspired by his teaching, friendship and scholarship to submit substantive remembrances, photographs, or video clips for inclusion in this memorial to Elliot W. Eisner. Dr. Eisner was an intellectual leader in the fields of arts education, curriculum studies, qualitative and arts-based research, and beloved mentor to many of those whose work has appeared in this journal.
This special issue examines/questions the present state of Arts-Based Educational Research [ABER] work in three dimensions. The first of these dimensions is a tendency within ABER practice for researchers to focus on their own lives as the central "data" of the work (thus, an N of 1). The second dimension deals with considering the public good as a driving force for education. Each author will conceptualize her/his vision of the "public good", art making and the interrelationship of these goals and practices within ABER. The third dimension raises the question of the place of education as a site of inquiry in ABER practice. We are asking: has ABER strayed from this interest and, if so, how and with what attendant consequences?
---
Book Reviews
A key attribute often proposed for arts education is openness to multiple meanings and perspectives. A point made by the late Elliot Eisner (2004), making and interpreting art cannot presume that there is one "correct" answer. Yet how art educators approach contextualized dialogue with students in ways that honors the meaning of art and art m aking as "multivoiced" remains a daunting task. To contend with this complexity, Dialogue-Based Teaching: The Art Museum As a Learning Space provides an invaluable resource for arts educators. This well-designed book, replete with images in color, provides thick descriptions and useful interpretations of museum educators who offer workshops for primary, secondary, and tertiary students in seven different museums in Copenhagen, Denmark. The authors' aim is to promote dialogue-based teaching that gives mutual life to different ideas, includes all students regardless of backgrounds and skills, and is varied in its form. Although its focus is on museum education, these insights are transferable to multiple arts educational settings including school classrooms.