Toward Culturally Responsive Artistry: Implications for Institutions, Artists, Educators and Audiences
Roxanne Schroeder-Arce
University of Texas at Austin, USA
Citation: Schroeder-Arce, R. (2014). Toward culturally responsive artistry: Implications for institutions, artists, educators and audiences. International Journal of Education & the Arts, 15(Number 20). Retrieved [date] from http://www.ijea.org/v15n20/.
Abstract
In 2012, the Austin Independent School District reported that over 60 percent of its students identified as Hispanic. However, the number of theatrical offerings for children including Latino stories or Latino/a characters on Austin stages is staggeringly disproportionate to the number of Latino children living in the community. Mariachi Girl is a new bilingual Spanish/English musical for child audiences. This paper articulates and analyzes research findings from surveys collected from children, teachers, and care givers who saw the production. The paper introduces the term culturally responsive artistry and offers new perspectives and suggestions on how arts institutions and theater educators can form lasting relationships with minority communities.

Visual Abstract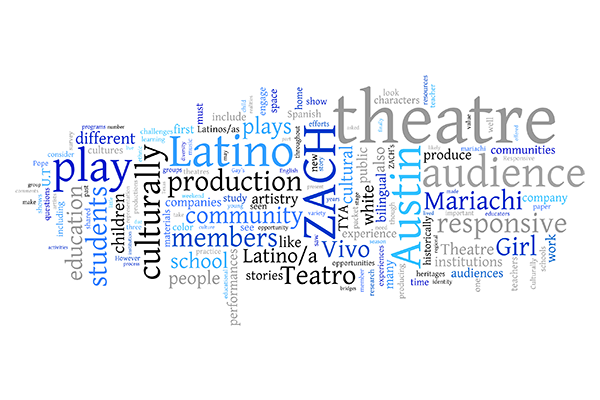 This article is available in PDF format.